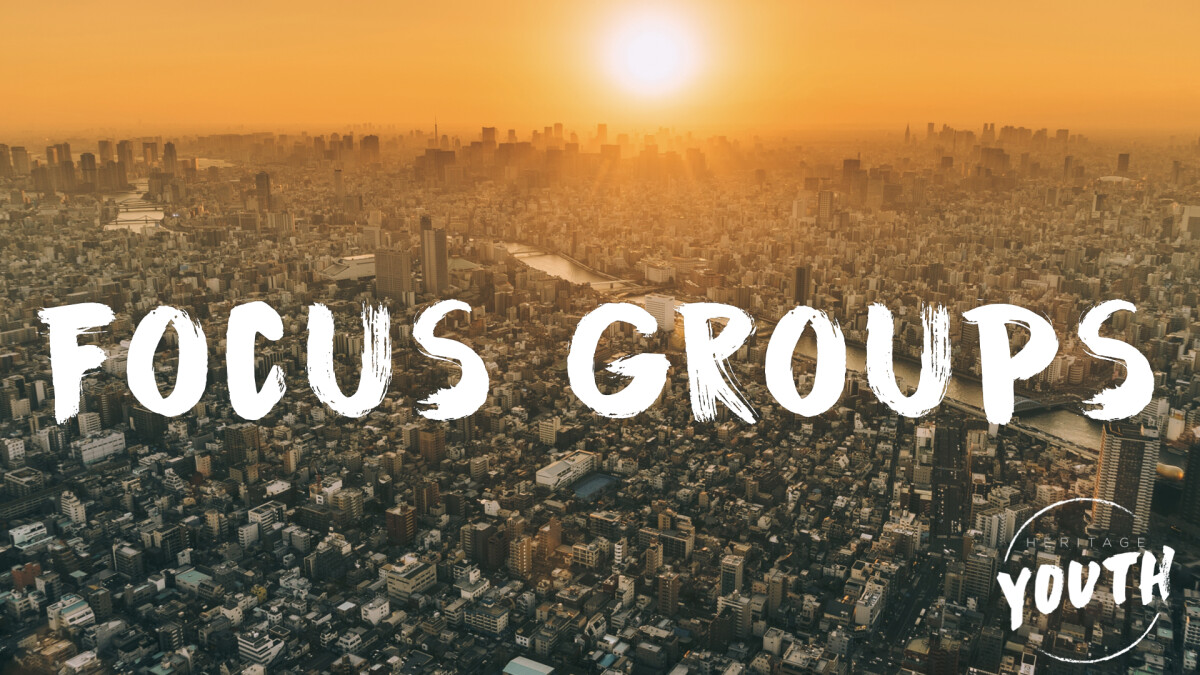 Every Sunday, from 09/01/2019 to 06/07/2020, 10:45 AM - 11:45 AM
Focus groups is a time for Youth Leaders and Students to talk about how they are growing and learning from God's word. We spend time in these small groups to help each other Be More Like Jesus.
How are students placed into focus groups?
Focus Groups are gender and age specific. Students will have the same Youth Leader throughout their academic year.
what is the role of a youth leader?
Youth Leaders are trained volunteers who have gone through our background clearance process. They love students and want to see them become More Like Jesus. They are there to help them develop skills, provide Godly advice, cheer them on at sporting events!
To learn more about Heritage Youth, click here.